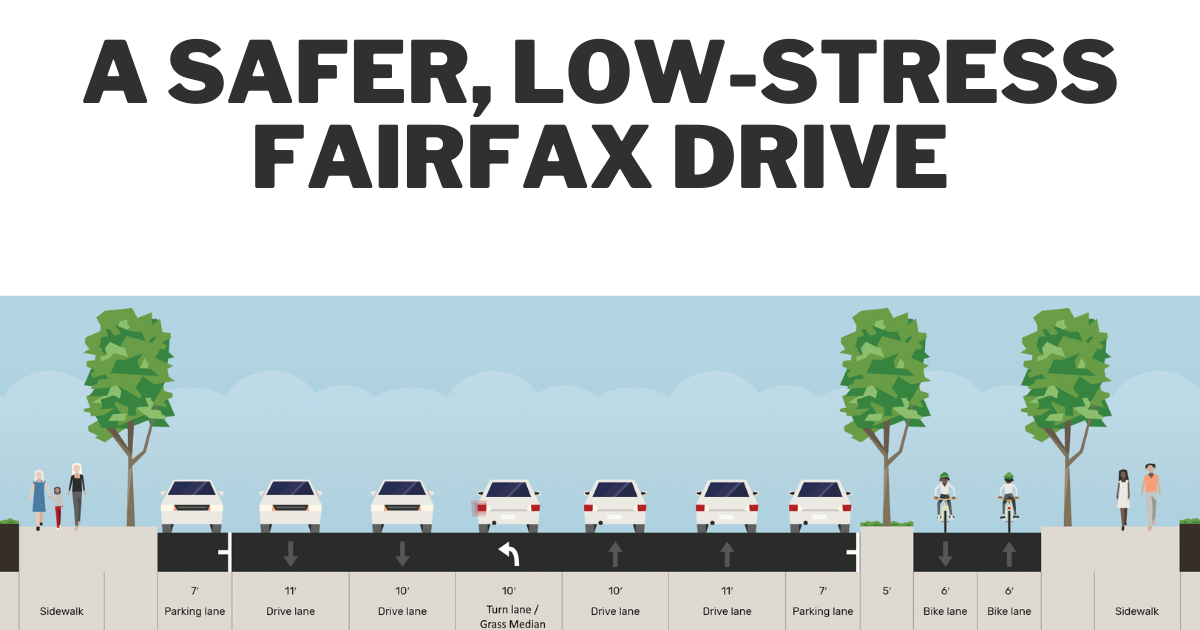 Level of Effort: 5 minutes, at home in your PJs
As a former VDOT road, Fairfax Drive has been built almost exclusively to speed motor vehicles - safe crossings are far apart, corners were built to allow high speed turns across crosswalks, lanes are wide and encourage speeding. This section of Fairfax Drive is not just on Arlington's High Injury Network, it's #2 in fatal and serious injury crashes per mile in Arlington County. In addition, the existing bike lanes are narrow, frequently blocked, and don't meet the needs of anyone except some existing confident and fearless cyclists.
A rebuild of Fairfax Drive, from Glebe Road to Kirkwood is an important project. It could shorten pedestrian crossings, add more frequent pedestrian crossings, calm traffic and add protected bike lanes, better linking together the neighborhoods north and south of the street and connecting them all to Arlington's trail network. The space is there, this is one of the rare projects where we can achieve major gains for walking & biking without removing huge amounts of parking or motor vehicle capacity - we just need the budget the money.
To move forward, this project will need to be included in Arlington's next 10-year Capital Improvement Plan (CIP) which will be adopted in the next few months. Email the County Board, stop by Open Door Mondays or just use the handy action tool below to let them know you want a safer, lower-stress Fairfax Drive in the next 10 year CIP.