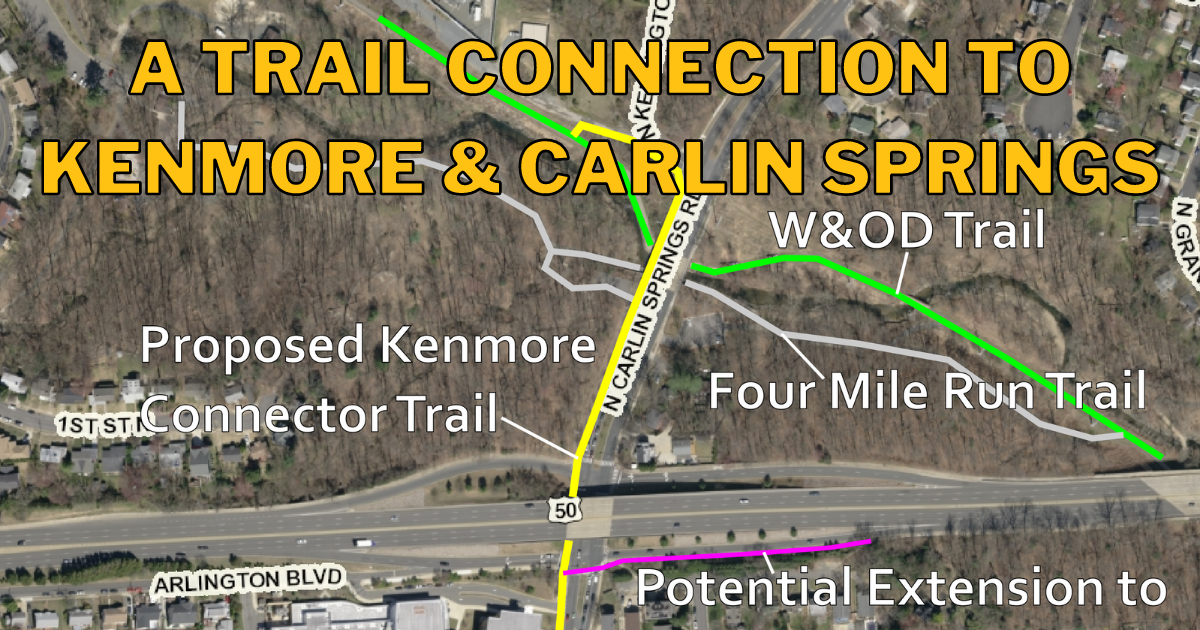 Level of Effort: 5 minutes, at home in your PJs
Kenmore Middle School and Carlin Springs Elementary school have a sustainable access problem - in addition to being located at the edge of the County, they are surrounded by barriers, dead-end streets, and poor bicycle and pedestrian infrastructure leading to low walking & biking rates, high parental drop-off rates, and the inevitable traffic and safety problems that result. One project that could start improving this situation is the "Kenmore Connector Trail" - a walking & biking trail on the west side of Carlin Springs Road that could connect Kenmore & Carlin Springs across Arlington Blvd to the W&OD Trail.
One of our greatest pieces of walking & biking infrastructure, the W&OD Trail, is nearby as the crow flies - just 800 feet or so; unfortunately, it may as well be on the moon from a Safe Routes to School perspective. Reaching the schools from the W&OD requires traveling on narrow sidewalks alongside speeding cars on Carlin Springs Road as well as on the Four Mile Run Trail which is not plowed in the winter.
It will take more than a single trail to solve these schools' transportation issues, but it's a solid, achievable first step and it's already in the County's Master Transportation Plan (Bicycle Element Project #2-26). The trail would improve access for all families living north of Arlington Boulevard by improving the safety of the underpass and would connect the school so the W&OD Trail which, in addition to being car-free, is cleared of snow by NOVAParks in the winter.
Our vision is for a 10 to 12' wide trail on the west side of Carlin Springs Road, stretching at a minimum from 3rd St S to N Kensington St, connecting to the W&OD Trail via a new stub trail adjacent to the Dominion Power Substation access road. Possible extensions to the trail could include a continuation southwest connecting along the edge of the Carlin Springs Elementary property to Glencarlyn Road and/or an extension along the onramp to eastbound Arlington Blvd to significantly improve connectivity to the Arlington Boulevard Trail.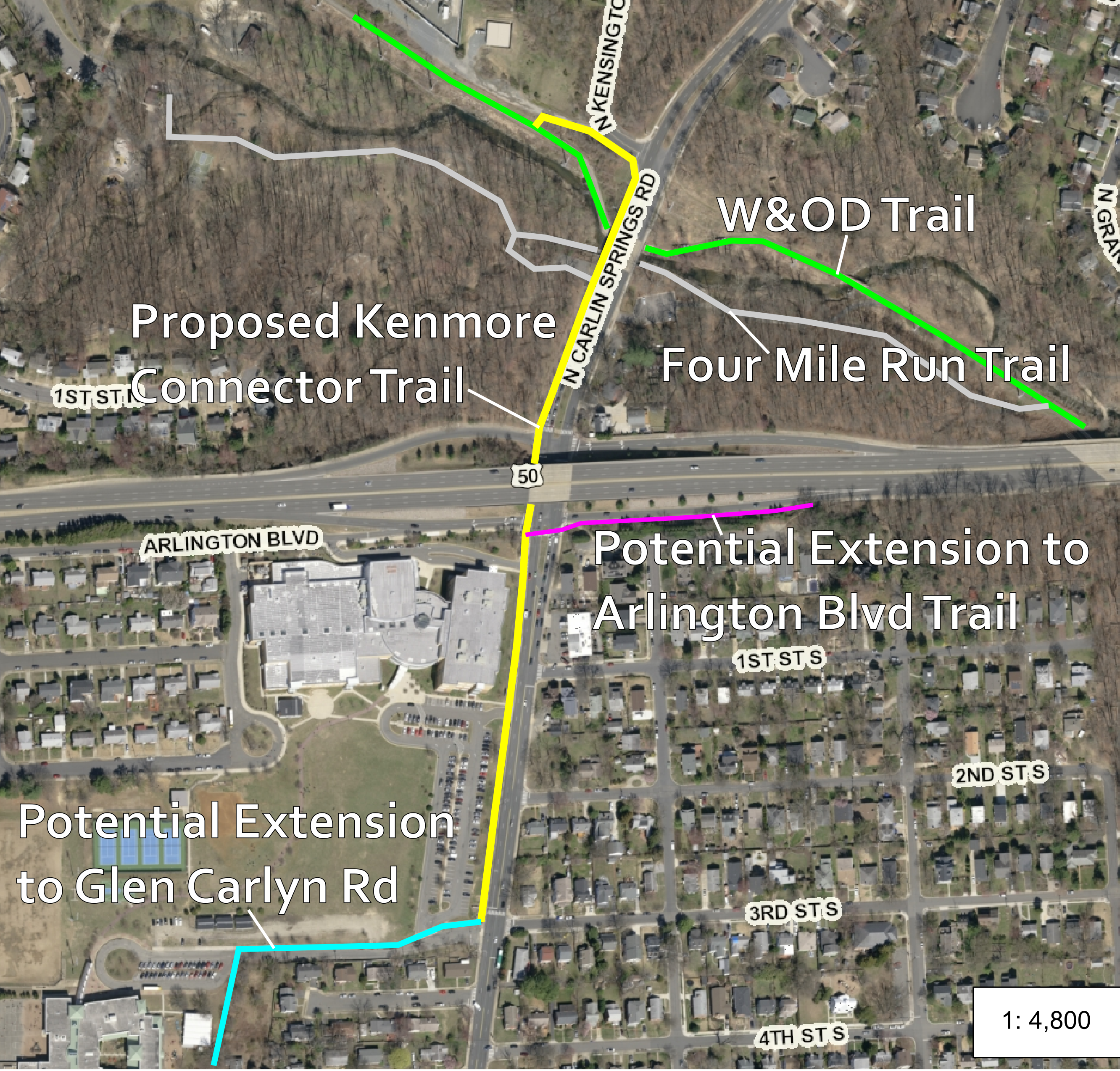 For full details, see this blog post at Modern Mobility and then take action below. If this trail is going to get built anytime soon, it will need to be included in the County's upcoming 10-year Capital Improvement Plan, sign our petition below for its inclusion!