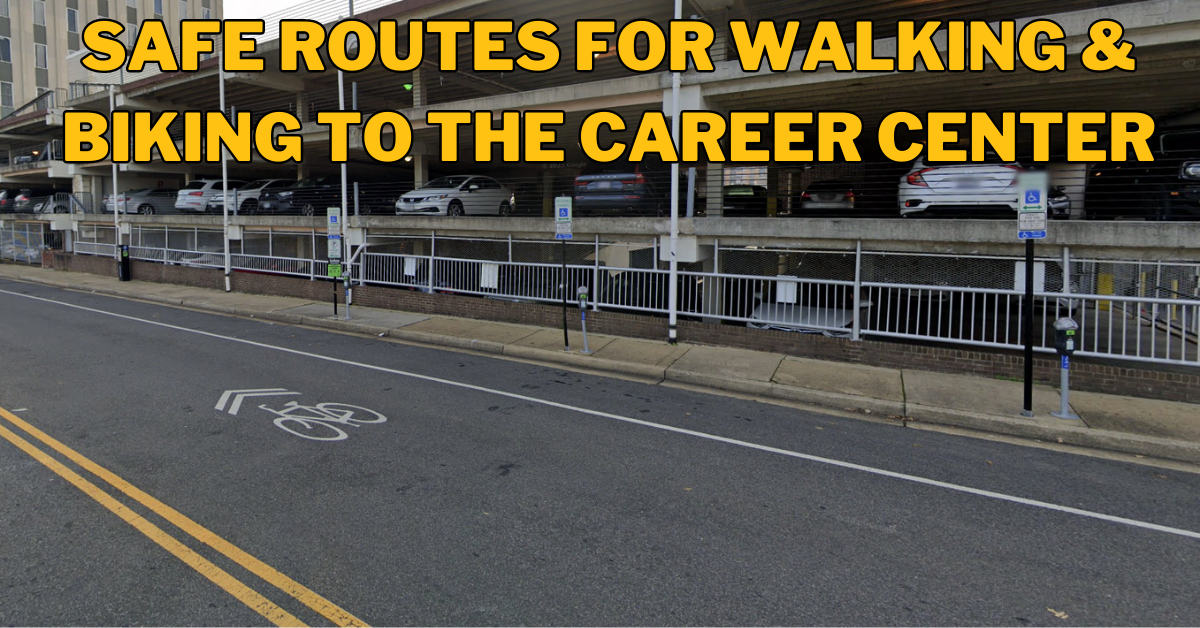 Level of Effort: 5 minutes, at home in your PJs
Deadline: Wed 5/31 12pm
At long last, the Career Center is getting completely rebuilt.  Along with it, is coming a long-awaited County project that will dramatically improve Walter Reed Drive with better sidewalks, shorter crossings, protected bike lanes, narrower lanes, and less-confusing intersections.  The final piece of the puzzle will be improvements to 9th St S.  This street is the county-designated parallel bikeway for Columbia Pike (which has no bike infrastructure) and currently functions as a low-traffic bike boulevard. The new Career Center would include a parking garage accessible only from 9th Street, focusing all of the parking cars for the entire campus onto 9th St.
The County is currently trying to decide between a plan that would feature protected bike lanes in both directions or a plan that would force westbound kids on bikes & scooters to share the lane with the 350+ new cars on 9th St who are accessing the new garage, in order to make space for even more parking in addition to the 350+ spaces in the garage (details in these slides).  The plan that includes protected bike lanes in both directions needs your support! Submit comments to the Planning Commission today!
Suggested Message (customize if you have time!):
I am writing today in support of the streetscape option for 9th St South by the Career Center that features protected bike lanes in both directions.
All cars accessing the garage will need to drive on 9th Street, creating a large and concentrated increase in traffic on 9th St.  This will mean that 9th St can no longer function safely for people on bikes and scooters without protected bike infrastructure.
This block of 9th Street is important for people riding bikes and scooters as Columbia Pike has no bike or scooter infrastructure.
The parking infrastructure currently makes the sidewalk on the south side of 9th St nearly unusable - the parking meters and parking signs, along with the parking garage downspouts frequently interrupt the path of travel.  Removing the south side parking would allow this sidewalk to be usable again.
The parking on the south side of 9th St is rarely used.
If we don't value safe walking and biking infrastructure over parking here, at a school, on a street where the parking is rarely used, then we don't actually value safe walking and biking.
Thank you for your time.