Take Action for a Better Arlington
Somebody's got to do it!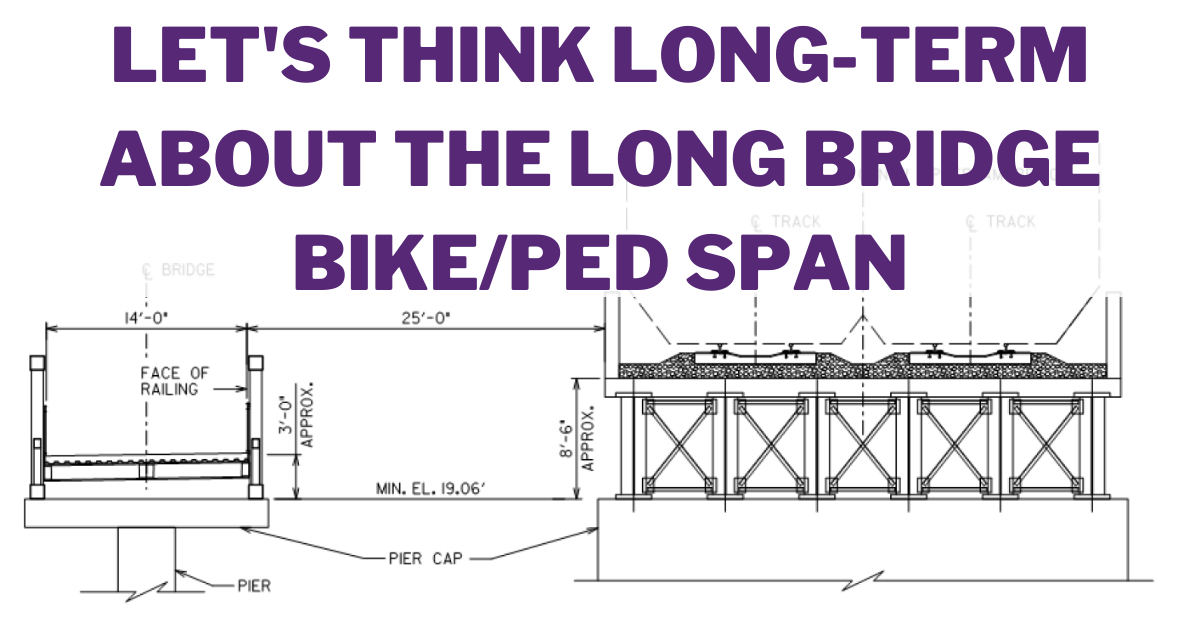 Level of Effort:
1 hour, at home, in your PJs, at a specific time
Date and Time: Mon 2/13 11:30am
The Long Bridge Bike-Ped Span is a once-in-a-lifetime opportunity, but the current plan for the design reflects short-term thinking. 10' of effective space might be sufficient if everything goes perfectly, but this is the real world.  People will want to stop and take in the view.  People will get flat tires and need to stop and change them.  Toddlers in strollers will get fussy and their parents will need to stop and address the issue.  The current proposed width leaves no wiggle room for these activities, leading to inevitable conflict and safety problems.
LEARN MORE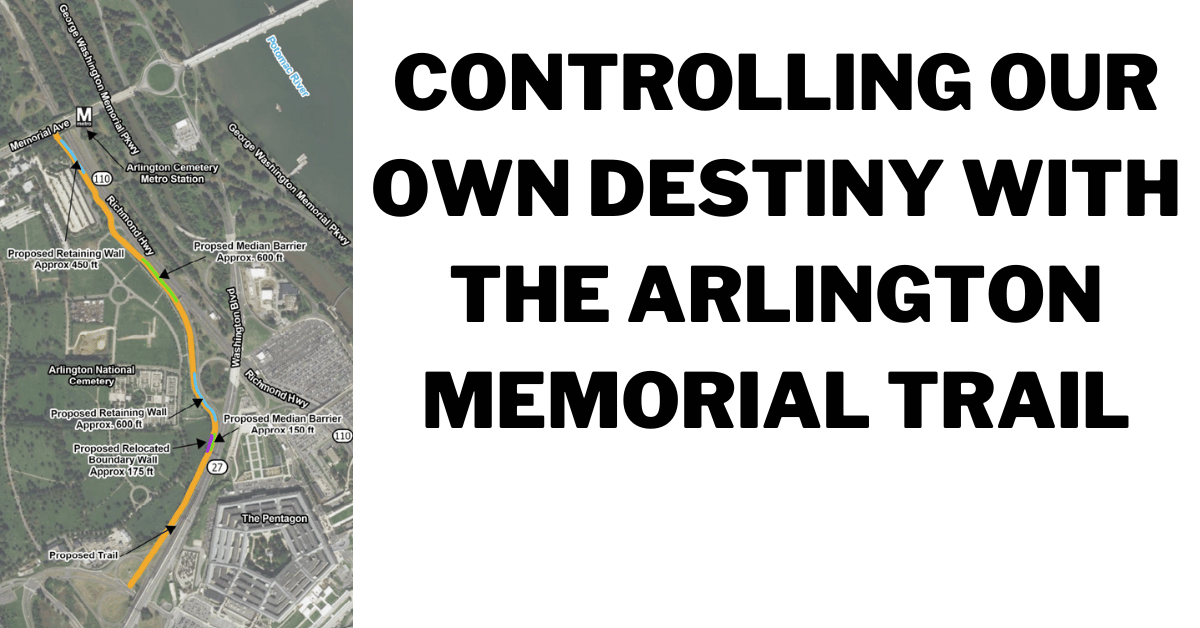 Level of Effort:
5 minutes, at home in your PJs
Deadline: Fri 2/24 11:59pm
The Northeast Corner of Arlington County is dominated by large, powerful landowners and few transportation connections for people walking and rolling.  As a result, over the last 15 years, low-stress biking and walking routes in this area have gotten worse, rather than better.  Walking & biking through Joint Base Myer-Henderson Hall was restricted to CAC holders in 2015. The ability to walk & bike through Arlington National Cemetery (described by many old-timers as the most beautiful and emotionally touching commute around) was ended in 2016.  The two main remaining walking & biking connections in the area - the 27 Trail and the wooden bridge to LBJ Grove rely on public access to the Pentagon Reservation which could be revoked at any time.
For these reasons & more, it is critical that Arlington County complete the proposed Arlington Memorial Trail - a new trail connection that would travel along the west side of Route 27 & the north side of Route 110 connecting Columbia Pike to Memorial Drive & onward to Memorial Bridge, DC, the Mt Vernon Trail, Rosslyn & other important destinations.
LEARN MORE