Take Action for a Better Arlington
Somebody's got to do it!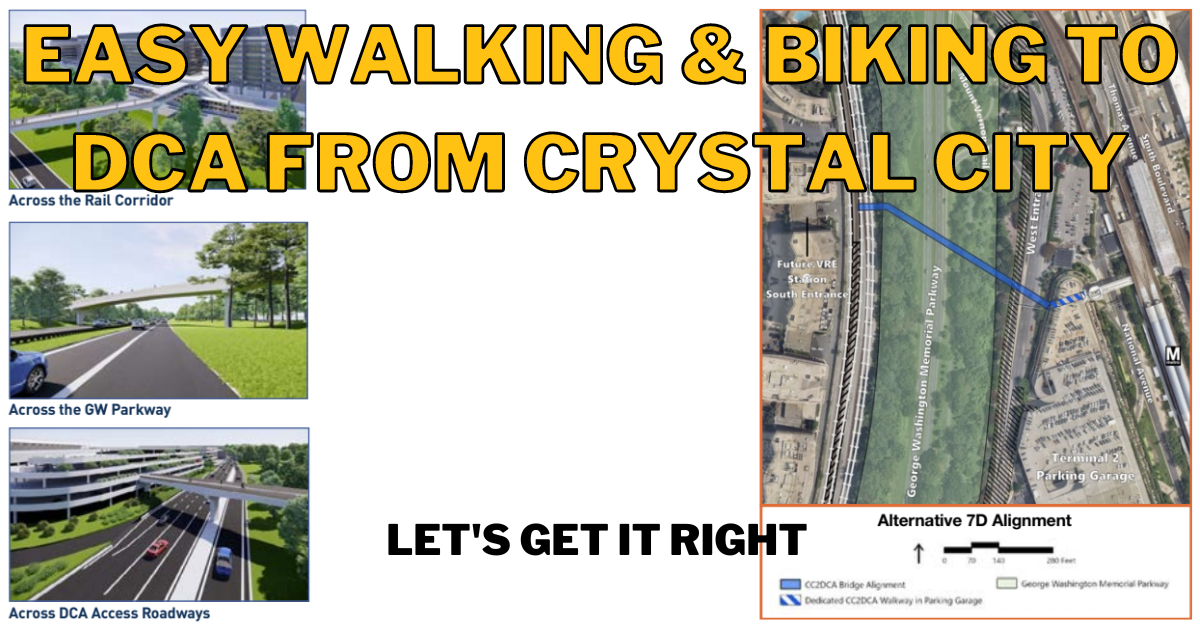 Level of Effort:
5 minutes, at home in your PJs
Deadline: Tue 10/3 11:59pm
CC2DCA, the bike & pedestrian bridge connection from Crystal City to National Airport is reaching the end of the environmental review phase. The plan is looking good, but there are two looming dangers that could significantly harm the project & the team needs to hear from you about them! 
The Metropolitan Washington Airports Authority (MWAA) is so concerned about a few parking spaces that they're endangering the whole project - creating a convoluted, steep and longer connection.  The National Park Service (NPS) is seeking a bland, too-narrow design in an attempt to get the connection to blend into the surroundings rather than pushing for a design that compliments the Parkway's historic character.
LEARN MORE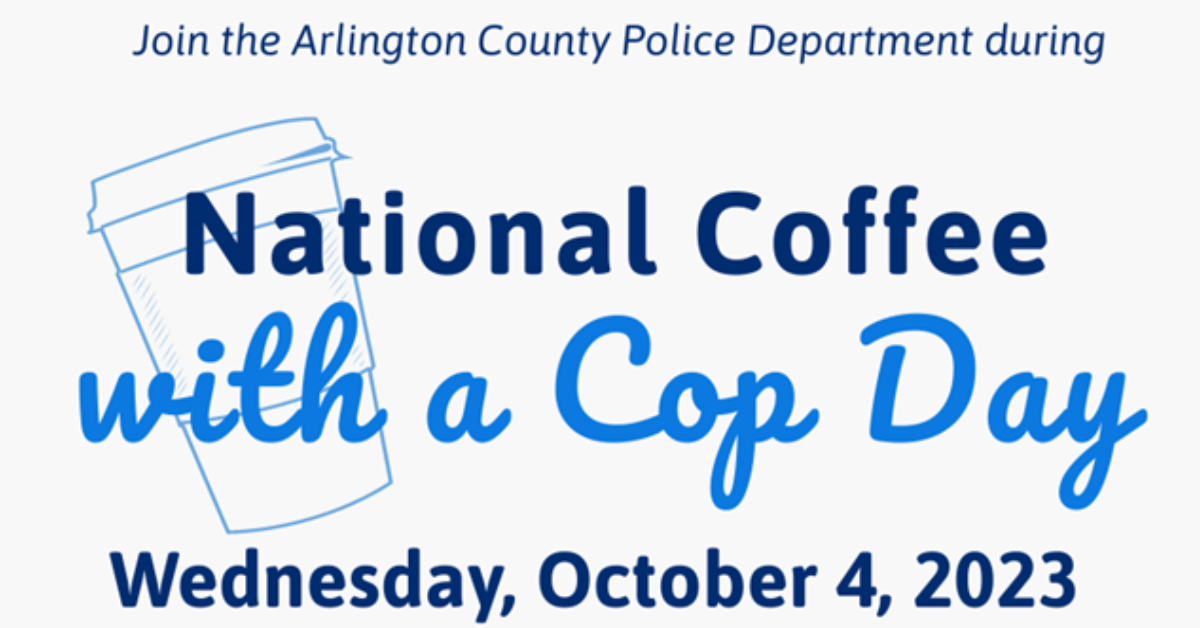 Level of Effort:
In-Person People-ing, At a Time, at a Place (but hey, there's coffee)
Date and Time: Wed 10/4 8a-10am or noon-2pm
Come out to a local coffee shop and chat up our local police force about whatever your heart desires:  speeding, red light running, blocking bike lanes, parking in bus stops, or something else. People who walk, bike, and take transit often have different priorities than folks who drive everywhere - it's important that you speak up to the police about YOUR priorities.
LEARN MORE