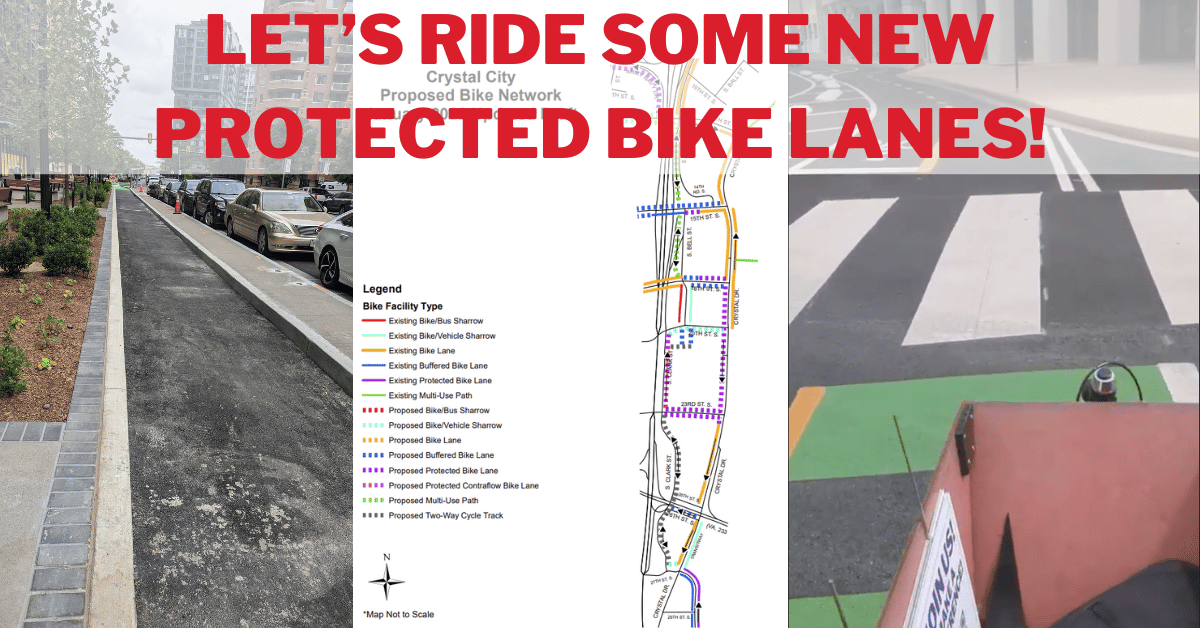 Level of Effort: We Should Go For A Bike Ride!
Date and Time: Thu 9/28 5pm
We spoke up, we fought, we developed our own plan, and even held a webinar.  At the end of the day we convinced the County to significantly upgrade bike infrastructure in Crystal City and Pentagon City culminating in the January 2022 Crystal City Bike Network map and the Pentagon City Sector Plan.
Some of that bike infrastructure has been installed, there's more on the way, and there's still some fighting to do, so let's go on a celebratory bike ride!  This slow, 3.3 mile ride will start at the National Landing Conte's bike shop, take you on some great new bike infrastructure, some under-construction bike infrastructure, and highlight a few problems that still need solving, ending with happy hour at the Freshman with complimentary bike valet.
Register Today! Space is limited!
HELP WANTED: We've had lots of registrations for the ride and need some more ride marshals / ride leaders.  If you'd be willing to help out with the ride, please email chris@susmo.org