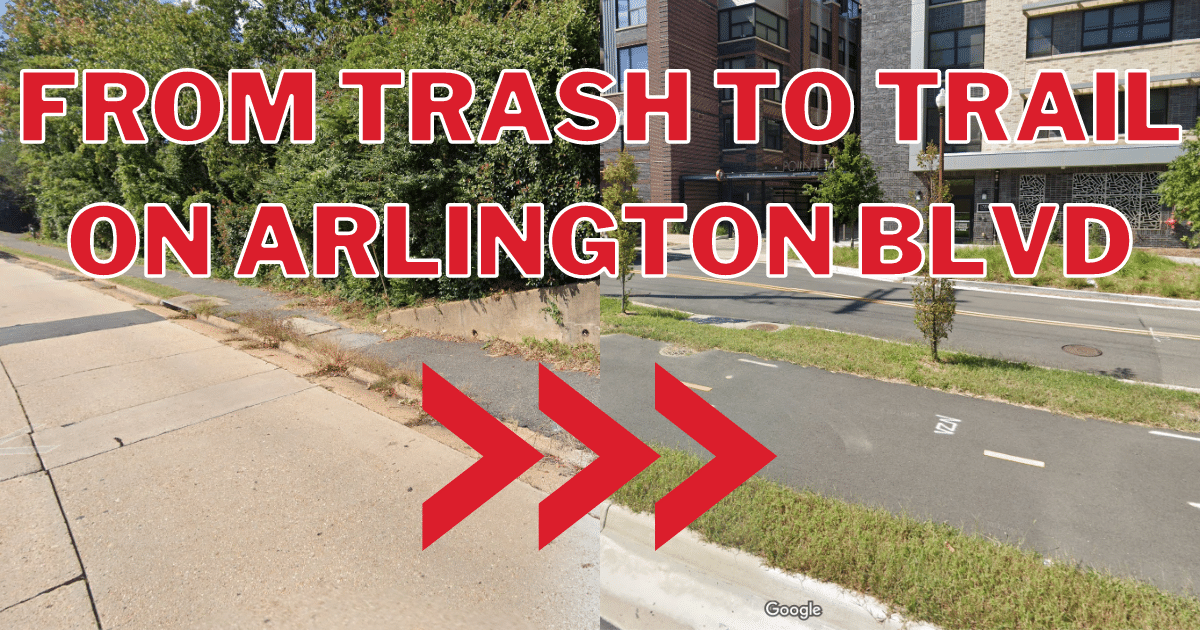 Level of Effort: 10 minutes, at home in your PJs
Deadline: Tue 7/5 11:59pm
The Arlington Boulevard Trail could be great, but it's far from it right now.  In many places, it doesn't exist.  Where it does exist, much of it is narrow, in poor condition, lacks shade, has drainage issues, and is far too close to fast-moving traffic on Arlington Boulevard.
Last year, we fought for and won the inclusion of a feasibility study for improving the Arlington Boulevard Trail from Jackson Street to George Mason Drive in the Capital Improvement Plan.  Right now the trail basically ends at Glebe Road, so this is one of the most challenging and most important areas to improve.  That study just kicked off and the county wants to know how you use the trail today, how you would like to use it in the future, and what barriers are standing in your way.
Take the quick survey, and then hop into the online map and dig into the details!